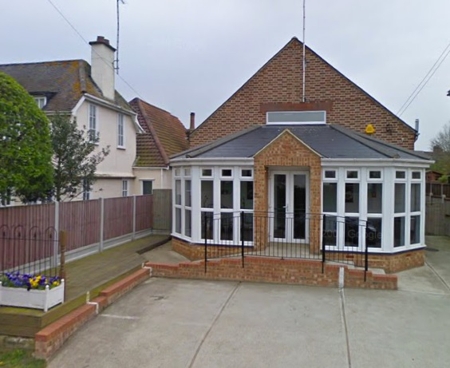 Our church address is:
17 Jersey Gardens
Wickford
Essex
SS11 7AG
 Please note that there are ONLY three parking bays at our church and parking on the street is ONLY for permit holders.  If you are visiting us please use the the main council car park located at SS12 9AJ.  See Map below.
To get to this car park, do NOT take the A129 exit to access Wickford High Street.  Take the exit immediately after.  As you exit you should see the Cooperative.  After you exit follow the road around to the right.  The closer to the top of the carpark you get, the less walking to the church will be necessary.
Parking is Free on Sabbaths. (Saturdays).
When you exit your vehicle, walk towards the highstreet.
When on the highstreet, turn right and walk under the railway bridge.
Cross the hightstreet at the crossing after the railway bridge and continue walking in the same direction as before you crossed.
Turn left at the first corner (Station Avenue) - You should see a sign there guiding you to the church as well
Then turn right at the first corner on Station Avenue (Jersey Gardens) - You should see a sign there guiding you to the church as well